How to connect DaVinci Resolve Speed Editor keyboard via Bluetooth in Windows or Mac
Pairing your DaVinci Resolve Speed Editor's Bluetooth with your PC or Mac can be a bit confusing. There's no obvious pairing buttons or interface in the software to do so. Even the box doesn't come with instructions. Even if the USB C connection is no-brainer and works out of the box, many of us want the freedom of movement that a Bluetooth connection provides.

Editing your videos with Blackmagic's Speed Editor will speed up your Medical Media editing workflow in a snap.
A few things to note:
You must not be connected using the USB cable, it automatically stops broadcasting Bluetooth
Make sure the unit is charged.

You can see how much charge you have by opening the Davinci Controls Panel while connected to USB (for now, because it will also show the battery when connected via Bluetooth)

If you're using USB Bluetooth dongles, make sure they are the latest Bluetooth technology (or at least above Bluetooth 2.0)

Cheap Bluetooth dongles are notorious for intermittent connection droppings and being unable to handle multiple devices.
How to pair DaVinci Resolve Speed Editor with Windows PC or Mac OS via Bluetooth
Open DaVinci Resolve software

I cannot stress this enough. BlackMagic designed the Speed Editor keyboard to work exclusively with their software

Tap a few keys on the Speed Editor to turn it on

Since the Speed Editor is not connected yet, you won't see any lights on buttons like SHTL or JOG just yet

Open the Bluetooth Settings (Windows) or Bluetooth Preferences (Mac)
Windows
Click Add Bluetooth or other device
The DaVinci Resolve Speed Editor should show as DaVinci Keyboard
Pair it up with your PC
That's it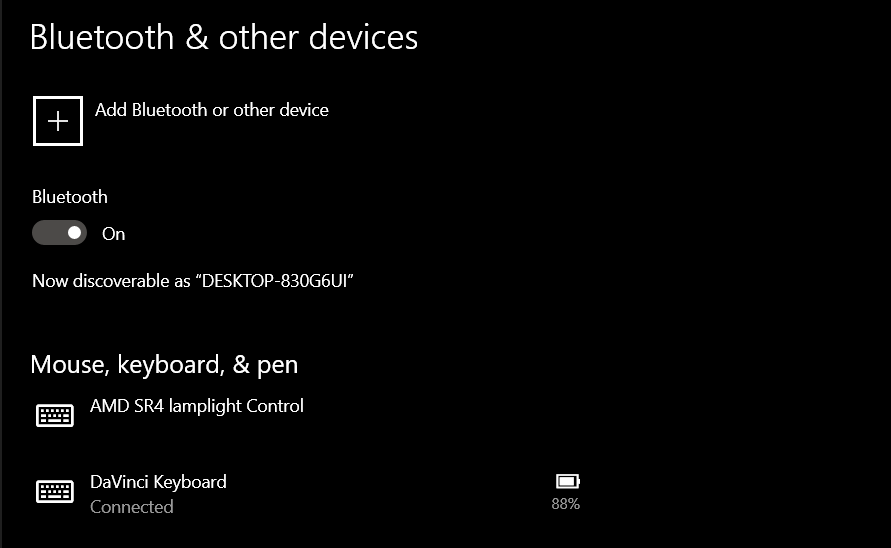 Mac
In the Bluetooth Preferences window, it should show in the Devices list
Click on it to pair it with your Mac
That's it
Go to DaVinci Resolve window and test out the Speed Editor

Scroll with the jog wheel and see the playhead moving
After the Speed Editor Keyboard is paired, whenever you want to connect again in the future, just open Davinci Resolve first and then tap some keys on the Speed Editor and it should light up the lights on keys like SHTL and JOG.
BlackMagic Design's Davinci Resolve's Speed Editor is an excellent choice if you're considering getting the Davinci Resolve Studio license to edit Medical Illustration footage and or creating Medical media in general. Get the Speed Editor keyboard and you'll get a free License for Davinci Resolve Studio for free. It's like getting 2 for the price of 1.
If you're interested in learning the basics about how to create Medical Illustration videos using Davinci Resolve, check out our tutorial for getting started with Davinci Resolve as a beginner.