5 Alternatives to Photoshop for Medical Illustrators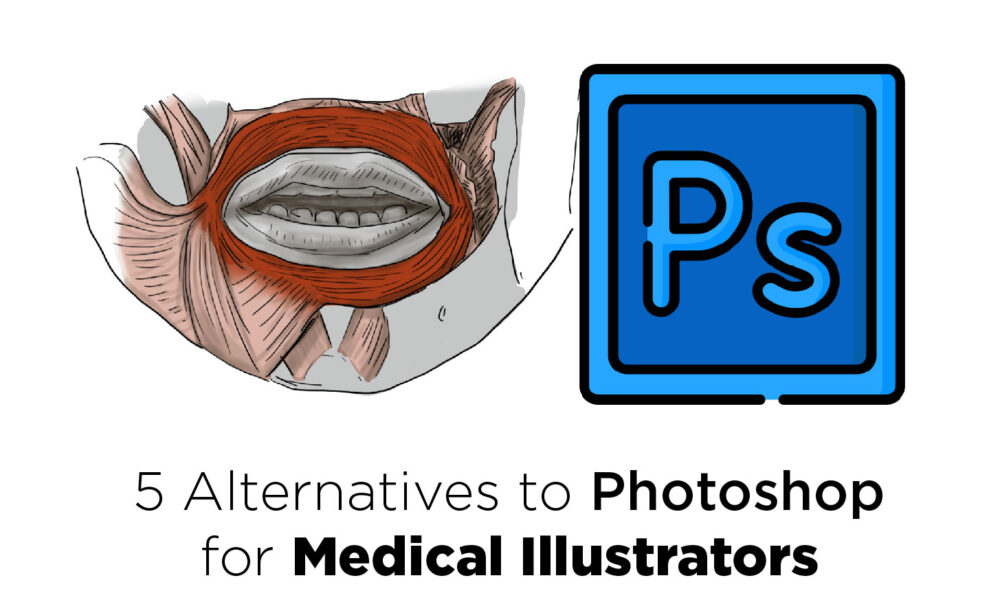 Photoshop can be the daily bread and butter of a Medical Illustrator but with subscription prices sky-high, here are some Alternatives to Photoshop
For most of us, Photoshop was the entry point to digital painting, sketching and/or illustration. Even though Photoshop was original conceived as a photo editing software, it's editing capabilities go beyond that, especially when using a graphic tablet. It is so ingrained into our culture that it has become a verb in itself.
And for us Medical Illustrators, at least I speak for myself, Photoshop and Illustrator make up much of my daily work.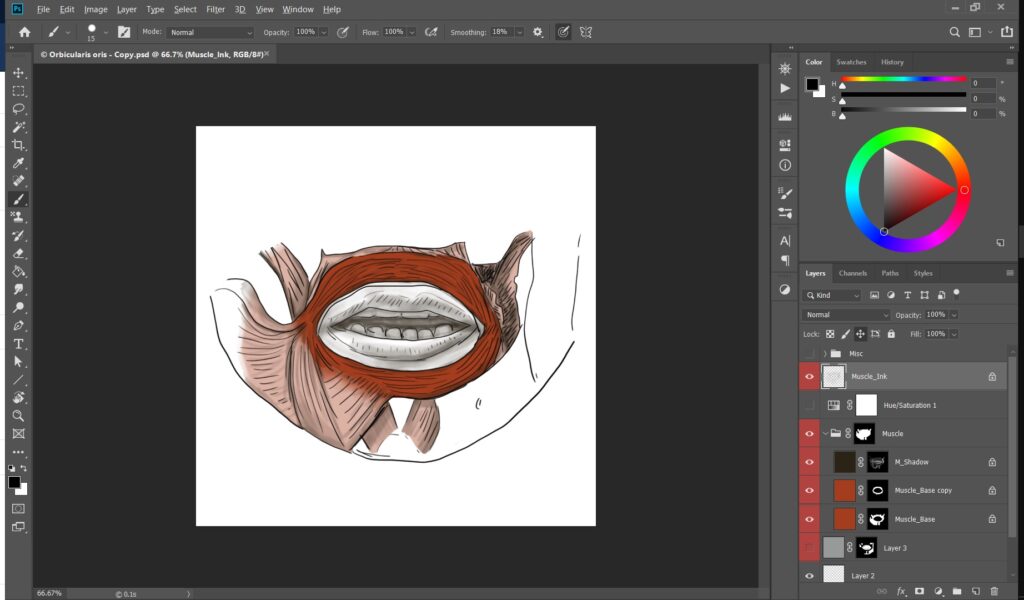 But with Adobe charging up to $53 USD per month, it makes you wonder if there are other alternatives out there.
So here I've picked out 5 alternatives to Photoshop that I have tried myself, for Medical Illustrators working with Raster graphics/pixels.
Platforms: Windows 7, 8, 10. Mac OS X 10.11+
Price: $89 USD
If you come from traditional painting mediums like watercolor, pencil, charcoal and oil, you'll probably love this one. It excels at providing a beautiful realistic painting experience. It mimics real-life brushes and different paints, with around 170 brush presets, it's a really impressive software.
Platforms: Windows 7, 8, 10. Mac OS X 10+; iOS and Android apps
Price: $79 USD
Artrage sports a gorgeous and simplified user interface, to help you focus on your creative work. It has many brush presets that mimic real life materials like oils, pencils, watercolor and paper textures that we love from traditional media. I had my first contact with it when I bought my first Wacom tablet, it shipped with it. It's definitively worth a try and it's really intuitive.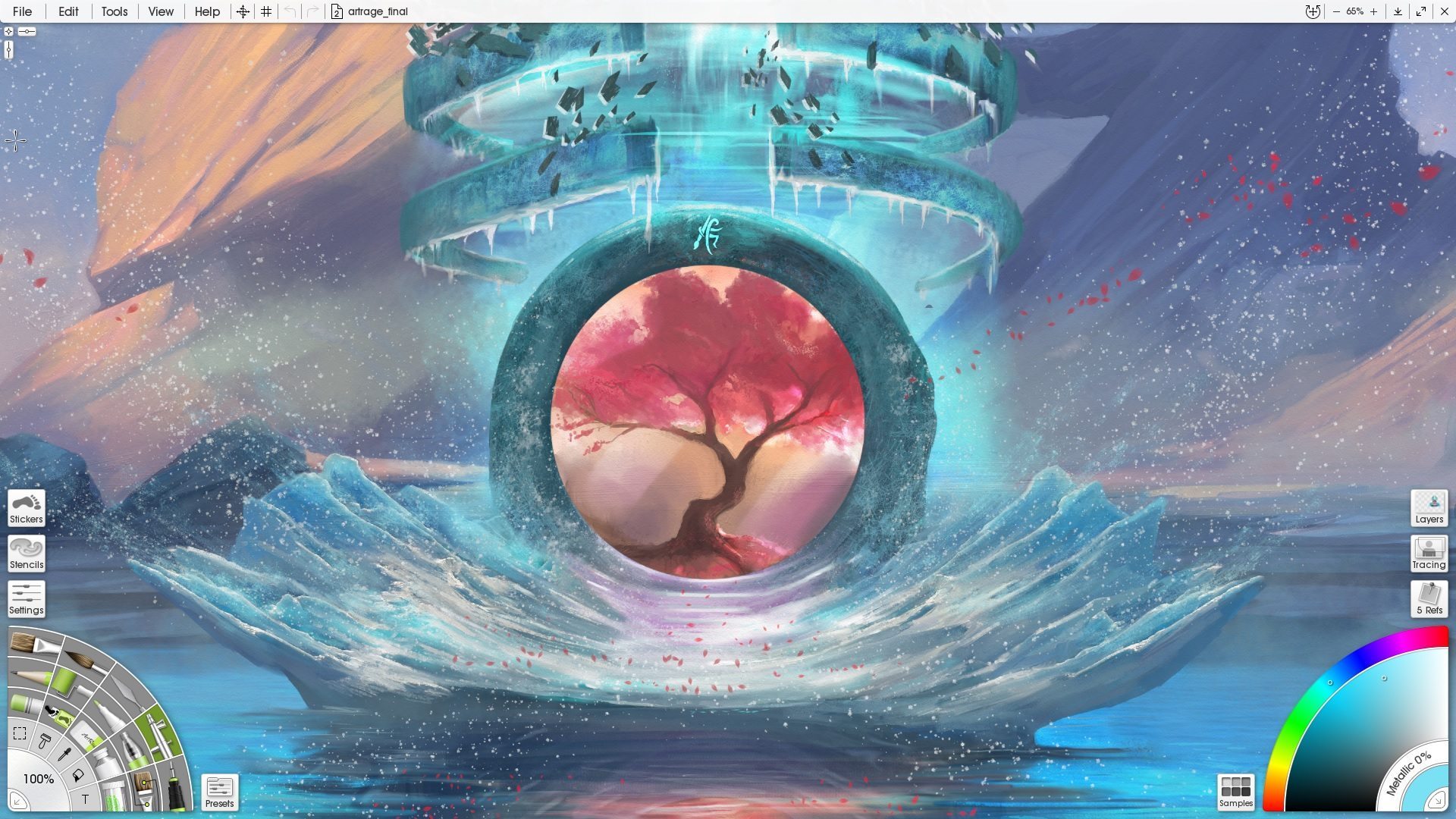 Platforms: Windows 7, 8, 10. iOS & Android apps
Price: Free with Autodesk ID (freeware for personal use).
Sketchbook pro is also known as SketchBook. It has a simple and beautiful interface, with a radial dial that has everything you need to draw and paint. The brushes have pretty decent effects and the interface kind of reminds me of ArtRage, to be honest. I find it best to relax and get my mind flowing creatively, without much controls, filters or anything in the way cluttering. It has all the basic tools, multilayers, layer effects, and you can save in all traditional file formats.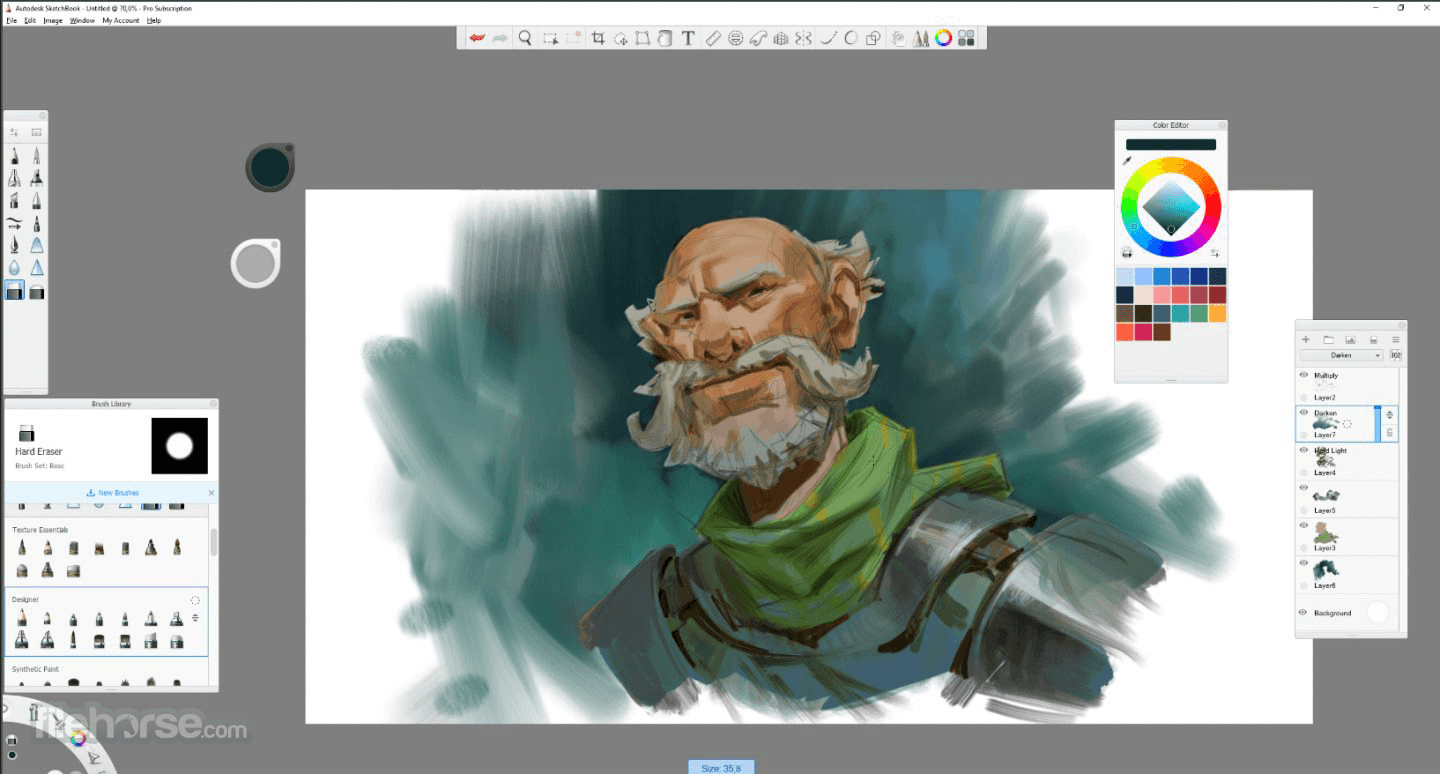 Platforms: Linux, Windows, Mac OS.
Price: Completely free and open source.
I couldn't write a list of digital painting software without including GIMP. I'm not a fan personally but it has a rugged undeniable reputation for being the veteran open source image editor. It has a bit of a learning curve if you're up for it, it can be rather rewarding and you don't have to pay a cent to use.
The toolset reminds me of Photoshop in many ways but there's even a version of GIMP that looks a lot like Photoshop, making it easy to transition.
It's a great alternative if you're strapped for cash or you've just had enough with Photoshop and Adobe suite.
Platforms: Windows, Mac OS.
Price: $50 USD one time payment (currently 50% off and 90 trial)
Okay so we're down to number #1 in our list and I have to say it's serif's Affinity Photo.
Some call it the Photoshop killer, I call it the best alternative to Photoshop for Medical Illustrators. If you come from Adobe's Photoshop's interface, you'll get used to Affinity's in no time. The toolbar is there to the left, layers, options and colors to your right and everything is customizable. It works with Wacom tablets and other brands right off the box even without Windows Ink, in my experience. And It's lightning fast and won't bloat your computer as Photoshop does.
It's part of their Affinity triad with Photo, Designer and Publisher, all three equivalents of Adobe's Photoshop, Illustrator and InDesign. You can grab all three for $75 USD right now on their website. And if you don't believe me, grab their 90 day trial and take it for a spin, you'll be convinced in no time that they are the best Photoshop alternative with a great price value ratio.
And no, Serif isn't paying me to write this, nor am I affiliated to them in any way, they're just that good.
Know of any Photoshop Alternatives? Please let me know in the comments.
If you liked this article, subscribe on the form to your right to our monthly newsletter, so that you can receive all the new posts in one email.